IT Outsourcing
Reduced IT overhead

Smoother, less costly technology migration.
Improved IT Performance & Reliability

Technical support 24hrs/day.
A technology edge over competitors

Support for all makes of PC & laptops.
Access to different skills & technology as needed

Support for Apple Mac & parts.
Reduced risk of unscheduled downtime

Support for Most Laser printers & fax machines.
24/7 Support
Most organization with internal  support teams find it difficult and expensive to resource technical cover for the growing operational trend of round-the-clock IT systems access and support.

In contrast to the majority of our competitors, Business & Network Solutions operate a 'true 24x7x365' service desk operation. Manned round-the-clock by Business & Network Solutions  support engineers that can fill the operational gap and enhance an internal company IT team or be part of a fully Managed  Support Service. Opting to evaluate the benefits of outsourcing IT Support can be cost effective and beneficial even if you employ internal IT staff. Firefighting daily support issues hampers the ability to drive internal business-focused projects and leads to delays and a reactive strategy and development roadmap. Business & Network Solutions pro-actively support, monitor and manage the desktop, network and server environment on a 24x7x365 basis, allowing you time and resource to focus on IT strategy that will drive your business forward.

Business & Network Solutions solve problems and keep client systems and networks on the forefront by using the industry leading software to help enhance performance whilst reducing costs. There is no need to invest in new hardware or software, Business & Network Solutions has the people, process and technology to help you and your company maintain a stable, resilient and well-oiled IT infrastructure. With availability 24 hours a day 7 days a week, even if you are on the other side of the world experiencing problems, Business & Network Solutions are there to help.

For a low cost 24/7 IT support service desk, contact Business & Network Solutions today.
You don't have to wait until 9AM for your issue to be looked at
You don't need to wait for an engineer to travel to your business
You don't have to follow complex instructions over the phone
You won't be contacted by the next random support team member
You don't have to keep checking on your key systems
Data Recovery
Never assume your valuable data can't be recovered – we find that your data is recoverable the majority of the time! Business & Network Solutions' data recovery service restores critical personal and business information from hard drives that have suffered due to:- Accidental formatting, Accidental deletion, Software corruption, Computer virus attacks etc…
Using special data recovery techniques, we offer timely, affordable data recovery services to home computer users and small businesses that have lost important files.
Printer Maintenance
A maintenance service plan for your office printers can save you and your company major headaches down the road. Office printers are complicated devices that always seem to break down just when you can't afford to be without them. Signing up for a printer maintenance agreement with Business & Network Solutions offers a great deal of benefits.
A printer repair service like Business & Network Solutions will keep your printer running at an optimum performance level. Printer repair services often offer same-day service, onsite repairs, warranties, flat-rate
labour charges, live phone support, and more.
Key Benefits to Routine Printer Maintenance:-

Double your machine's life

Minimize or eliminate breakdowns

Improve print quality

Contacts Us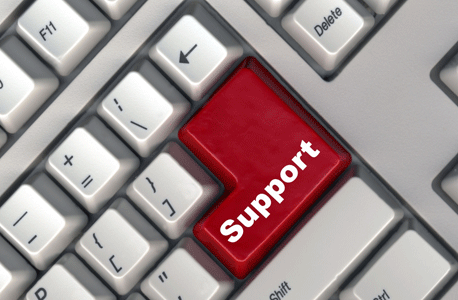 Business & Network Solutions
P.O. Box 395G St. George
Barbados

support@businessnetsol.com